This time, a client contacted us with a Kubota F3990 mini tractor in the version with a cabin. There was a failure of the exhaust emission system in the machine, or more precisely, the particulate filter was clogged. We undertook its repair using our proprietary solution – Kubota F3990 DPF Removal Kit.
Kubota F3990 tractor with cab
This tractor-mower model belongs to the F series in the Premium version because it is additionally equipped with a cabin. The cabin installed in the machine significantly increases the operator's comfort and allows for work in all conditions. The device transmits power to all four wheels.
The tractor is equipped with a liquid-cooled Kubota V1505 diesel engine that meets the Interim Tier 4 / Stage 3A emission standard. Kubota 05 series engines are the most powerful engines in their class. Models of this series are most often chosen as drive units in various machines.
This mini tractor is most often used as a self-propelled mower (front-mounted mowing unit). This is due to the efficient HST dual-range hydrostatic transmission, which is operated with only one pedal. At the same time, other devices, both requiring and not requiring PTO operation, can be installed on the machine.
Repair of Kubota tractor (mower)
To perform the repair, we used the Kubota V1505 DPF Removal Kit designed and manufactured by our company. Before installing it, however, it was necessary to dismantle the clogged DPF filter. The next step was to replace the removed particulate filter with a bypass (pipe) specially made for this purpose. It was made by the client himself. Now we could connect the emulator, which now began to simulate the operation of the removed DPF filter.
Self-assembly of the emulator in the Kubota V1505 engine
Knowing the basic structure of the Kubota F3990 mower and the Kubota V1505 engine used there, you can install the Kubota DPF emulator in it yourself. The devices we offer for engines of this brand have detailed instructions describing the connection process step by step. The emulator is also delivered with the necessary cable harnesses and plugs, which should be plugged into the places indicated in the instructions.
Photo documentation of the removal of the DPF filter and installation of an emulator for the exhaust emission reduction system in a Kubota 3990 tractor (mower) equipped with a Kubota V1505 engine.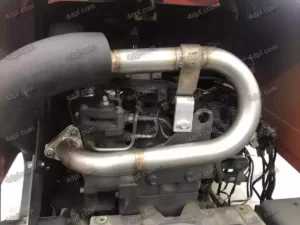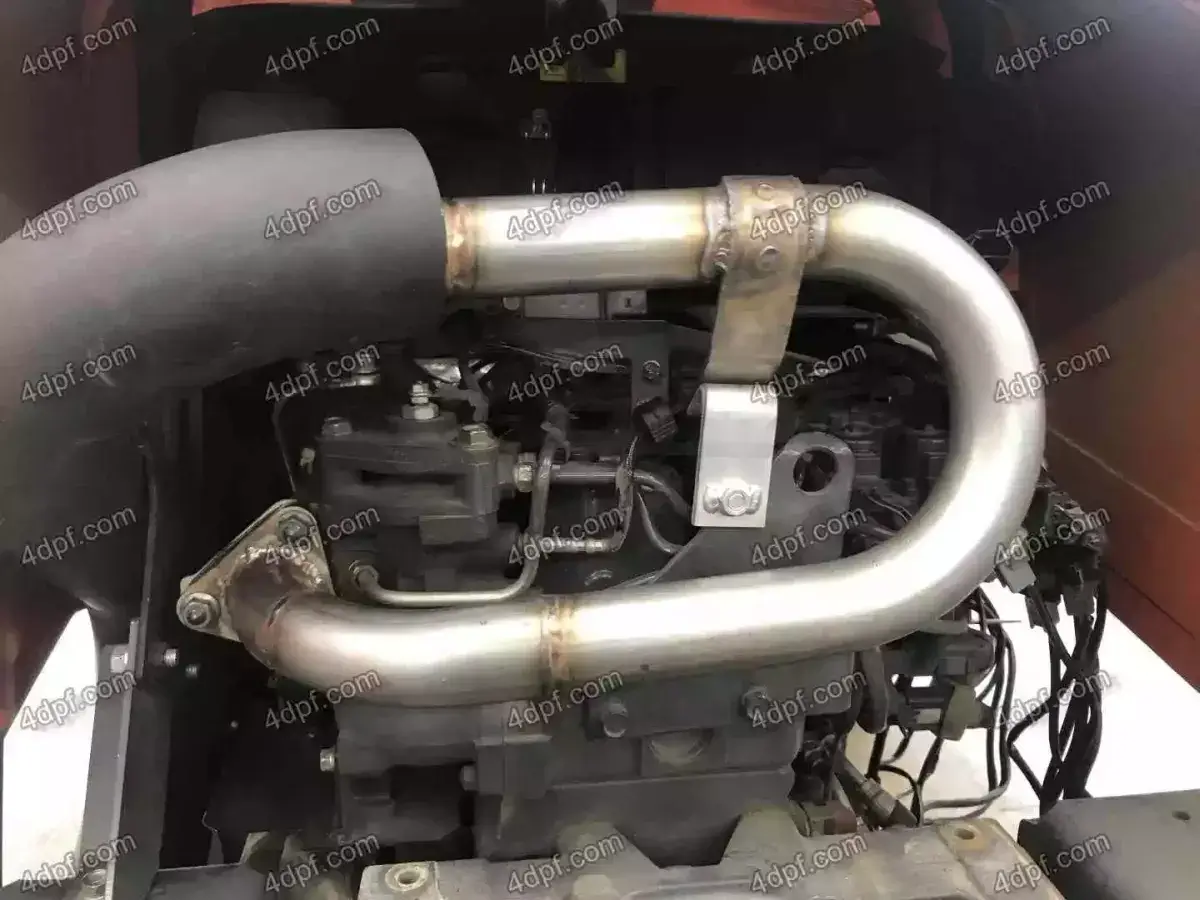 Need help with DPF/SCR? We are the experts!